Wedding venue flower styling
Flowers are often an expression of love. Flowers can also bring your personal touch and atmosphere and a sense of "freshness" to a wedding venue. They make people feel welcome and have a positive effect on human well being. Bloemen op Locatie specializes in flower styling for events, fashion shows, wedding venues, receptions and parties since 2005. During those years we have perfected our working method and on this page we show you what the flower styling possibilities are for wedding venues.
Large eye catchers: bouquets on a pilar
A large bouquet on a pillar has a beautiful and huge effect on a venue space. it can be used in the ceremony room (as a back drop for the ceremony) but also at the dining room or the party afterwards. Strategically place a couple of large bouquets in a vase on a pillar and it will lift the place up and look spectacular. Or choose one of our XXL bouquets on a pillar!
A flower arch at the entrance or as a back drop
Flower arch is a gorgeous addition to the venue styling of your wedding. Make your entrance through it! Or use it as a natural frame for the wedding ceremony when you say the vows. Or welcome your guests to enter the venue through a colorful and luscious flower arch. The possibilities are endless. We can fill the arch with the best Ecuador roses we can find or with a mixture of seasonal flowers. It is up to you.
Colorful flower elements on the dining table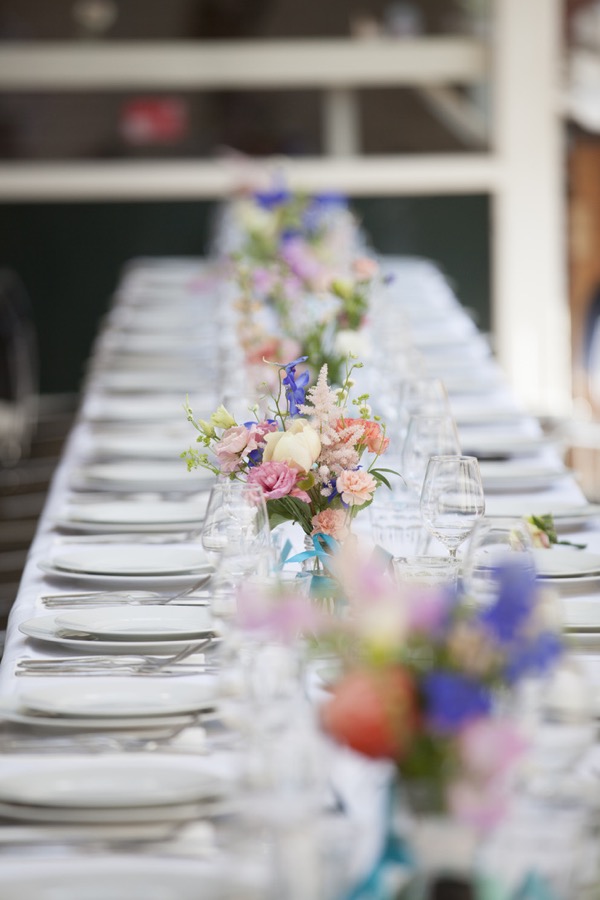 A dining table at a wedding really needs flowers. During diner flowers are colorful shining table decorations that provide intimacy and warmth. They just make the dining table even more festive. And you will see that they not only bring the table to life, but really lift up the whole room. And when diner is over, spread the little vases across the room. Put them on standing tables, lounge areas, bars and anywhere possible.
Bouquets, your personal touch to a venue
A beautiful bouquet in a vase in carefully selected spots just give the venue so much more atmosphere. It is a perfect instrument to give a venue the ambiance and character your want it to have. It is all about colors and styling.
Interested?
Read about our wedding flower styling process
And there is so much more...
Wedding flower styling is so extensive! Think of flowers for the car or carriage. Or for the boat. A floral curtain as a back drop, a flower wall, stairs decoration, ring flowers, flower petals, etc etc..
Zonder categorie
Job opening: event and location floral stylist Bloemen op locatie is looking for an event and location florist ready to start in august. 24 -32
Lees verder »
Business Flowers
Flower food. What does it do and how to use it? Find out here why your flowers need flower food and how it helps your flower last longer.
Lees verder »
Business Flowers
Amerpodia: event venue with a cultural focus One of our long time event venue partners is Amerpodia. We have worked together for more than 10
Lees verder »